What's New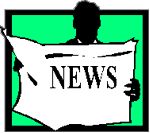 Click
---
Visit your app store to down load mymobilemoney to protect your debit card from fraud. This app allows you to track your spending and get alerts when your card is used. You can even shut your card off in case you misplaced it and then turn it right back on when you find it. Click below for instructions on how to use the app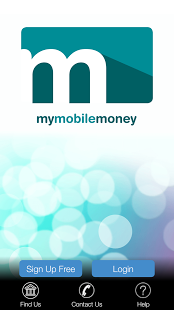 ---
Welcome to Route 66! - Click HERE to get started on your free quote
What is Route 66?
Even the most reliable vehicle can develop a mechanical problem. That is why so many people come to depend upon Route 66 Warranty. Route 66 Warranty is the most comprehensive extended warranty coverage for all makes and models of automobile allowing you to have "Peace of Mind". No matter where you travel in the United States, you are protected against major mechanical expenses and there is no deductible on covered parts and labor.
Benefits Include:
Route 66 Warranty has over 20 years experience
All warranties are fully insured
All plans have a $0 deductible
30 day money back guarantee
Nationwide Coverage
24/7/365 Emergency Road Service with EVERY plan
Plans are transferable if you sell your car
Contact us today for a free quote!
Best of all Route 66 Warranty is now being offered by Jeep Country Federal Credit, a name you know and trust!
The products offered are not federally insured, are not obligations of the Credit Union, and are not guaranteed by the Credit Union
---

New Benefits Just for Seniors
Jeep Country now offers even more benefits to our seniors*. Beginning at age 60 , your account will automatically convert to the new Jeep Country Senior Account. You will enjoy all of the same great service that you previously received on your Jeep Country Account with the following added benefits just to name a few:
No Monthly Service Fee on Savings or Checking
50 FREE Checks Per Year
FREE Check Copies
FREE Official Checks and Money Orders
FREE Wire Services
FREE Statement Reprints
FREE 3x5 Safety Deposit Box*
---


---
FHA LOANS
NOW AVAILABLE AT YOUR CREDIT UNION
CALL GREG BECKER
AT 419-865-4933
FOR RATES AND INFORMATION
---

Discount memberships to AAA of North West Ohio are available to our members through AAA's website. To sign up for your new AAA membership, click here.
---

Protect Your Visa Card Online :
| | |
| --- | --- |
| | Verified by Visa protects your existing Visa card with a personal password, giving you reassurance only you can use your Visa card online. Sign up today. |

CLICK HERE TO PROTECT YOUR DEBIT CARD
---
Children's Miracle Network Donation Center
The Credit Union employees enjoy collecting donations every year for the Children's Miracle Network.

Ronald McDonald Pop Tab Donation Center
Pop, Soda, Beer, anything drinkable that comes in a can, we don't care. Just drink it and bring us in the tabs from them aluminum cans!
The credit union is a donation center for the Ronald McDonald House. You can drop your can tabs off at either location.
---
Everyday brings many new and exciting opportunities. Find all the latest information, announcements and upcoming events right here. Please check back with us often to be sure that you are up to date on what is happening at your Credit Union.